OUR RECOMMENDED Johnson & Johnson PRODUCTS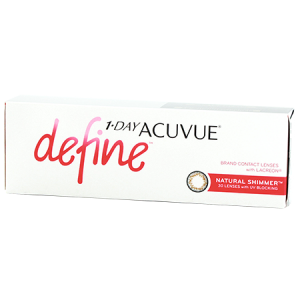 1-DAY ACUVUE® DEFINE®
Product Overview 1-DAY ACUVUE® DEFINE® Brand Contact Lenses with LACREON® Technology are made with BEAUTY WRAPPED IN COMFORT™ Technology. Patients can experience a color boost in five different designs. Built on the 1-DAY ACUVUE® MOIST Contact Lenses with LACREON® Technology platform. Available in five effects that uniquely complement each iris: NATURAL SPARKLE®, NAT ...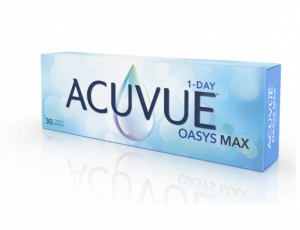 ACUVUE Oasys Max 1-Day
An unprecedented combination of innovative technologies designed to help meet the demands of today. A unique optical design to help you see near, far and in between. A technology to help stabilize your tear film for all-day comfort and visual clarity. A blue-violet light filter‡ to provide clarity in all lighting conditions and help reduce halos or starbursts you may begin to see aroun ...
OUR

Johnson & Johnson PRODUCTS